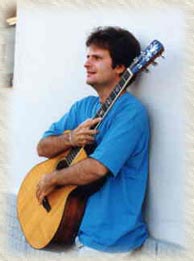 Thanks for visiting my site!

In this page I'll try and keep you up to date with whatever musically new is going on in my life: concerts, new recordings, etc.

I'll also keep you informed about anything interesting, from my own point of view of course, that is worthwhile knowing about, musically or otherwise. Please feel free to contact me about anything you would like to know a little bit more about, or just to say hi. I would love to hear from you all.

Enjoy!